1 Paper Dona & Slipper making Machine Manufacturer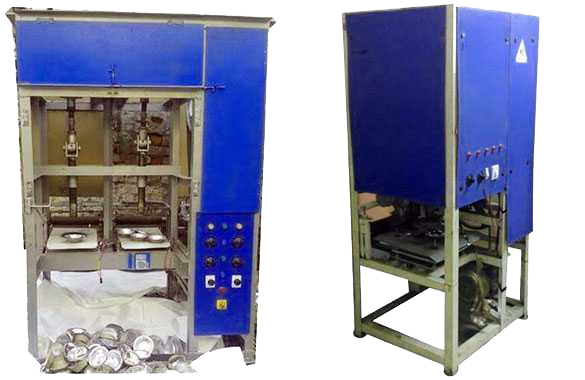 About Paper Dona & Slipper making Machine in Kanpur, UP​
Paper Dona Making Machine Manufacturer
Incorporated in 2002
Sole Proprietorship Firm
No of Employees: 15-20
Export to Gulf Countries
Registered with Central Govt
Gst Certified with Sales Tax
Slipper making machine and Paper plate making machine
Are you looking for your own business but not getting any options to start your own business? Don't worry, now I am here to support you with all resources. Today, I would like to introduce a very trending business with much more earning. You no need to spend too much money. You can start this business with a small investment but you can earn a big amount from here. Not only you can earn but also you can support your family and friends to earn from here by your startup.
So, let's start to know about our business. Today, I would like to let you know about two businesses:
When it comes to business, most of the people are thinking about machinery, Raw materials, Best place, Market and investment. But, I have all solutions of your business. I will help you to setup your business in very low investment. I will trained you, how to operate machine? How to do the manufacturing? How to reach the market to sale your products? Always keep one things in your mind, little knowledge is a dangerous thing.
अब बिना वक्त गवाये, अपना फोन उठाईये और हमसे संपर्क कीजिए, अपना आइडिया साझा कीजिए, मेरा सपोर्ट लिजीए और अपने बिजनेस का शुभारंभ कीजिए।

Imports from China, Bankok, America, England

Registered with Central Govt

Gst Certified with Sales Tax
Awarded with Young Achievers Award in oct' 2015 & 2016 by iNext